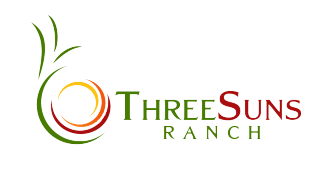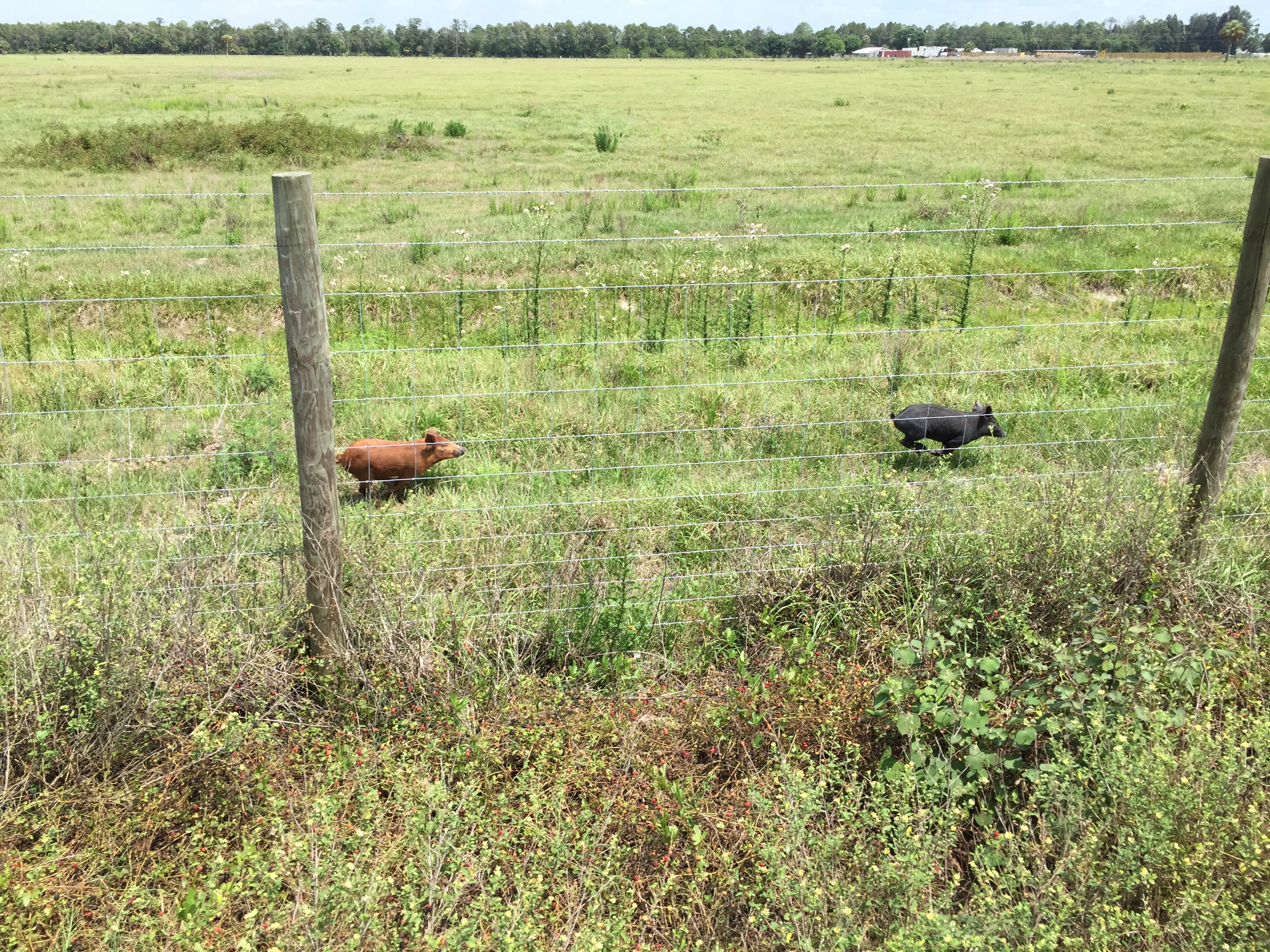 Due to flooding from Hurricane Irma our tours are suspended through the remainder of 2017. We apologize for any inconvenience.
Come join us for a relaxing and educational tour of a working ranch.
Learn about American Bison, their history and their life here at Three Suns Ranch. Hear about our cracker cattle, descendants of the original cattle brought to the southern United States by the Spanish Conquistadors. We will share with you our mission here at the ranch to bring clean, wholesome, hormone and antibiotic free meats to the folks of SW Florida and beyond.
Plan for Approximately 1hour 30 minutes for the Tour
We launch from our Gift Shop in a covered wagon and set out on to the ranch. Three Suns Ranch covers a large chunk of land going more than 5 miles deep from the main road. The tour will show you a great view of old Florida with some looks into the mining next door and down to the ways we conduct business bringing quality meat to your table that we monitor 100% of the way from birth to table.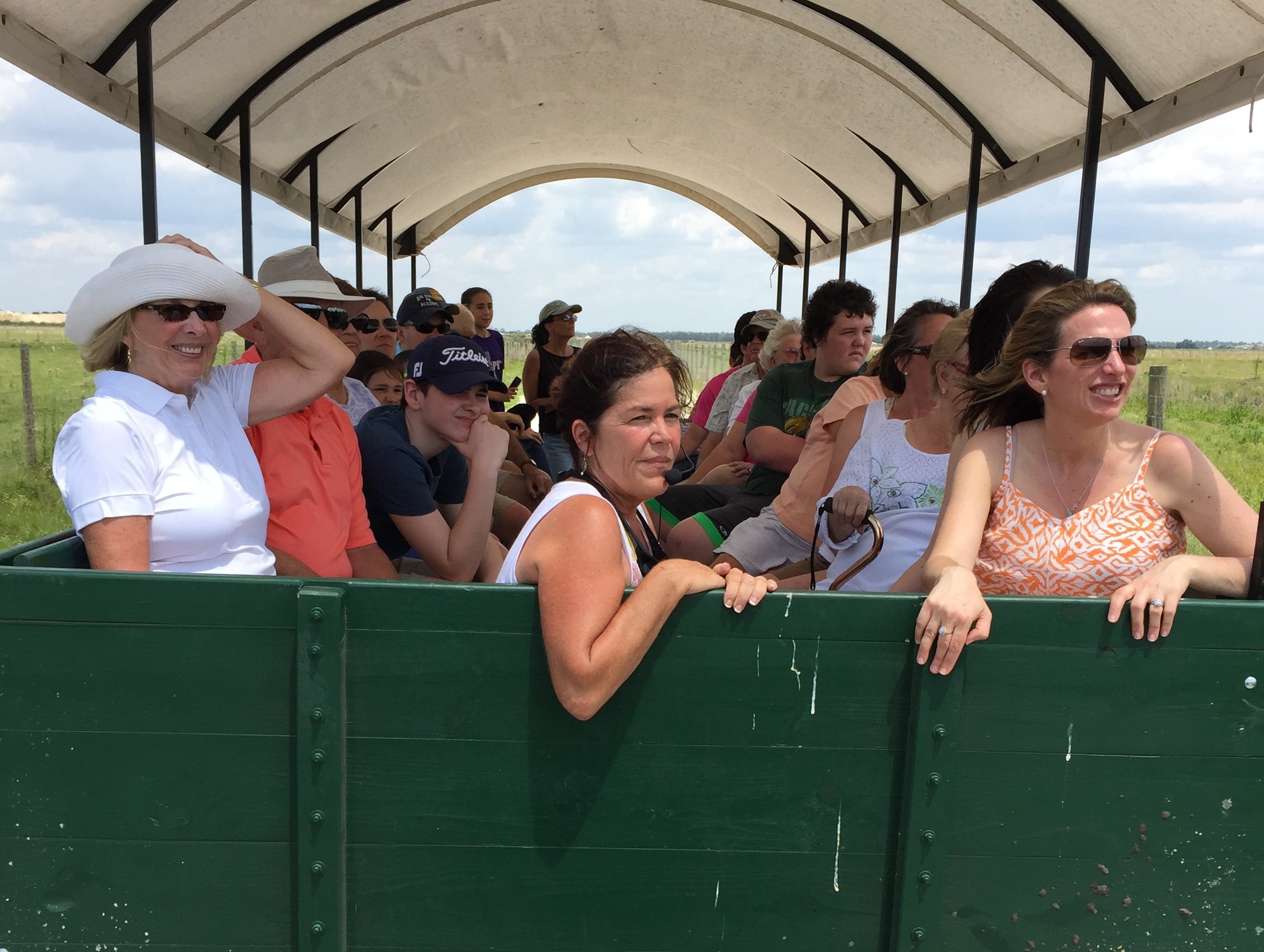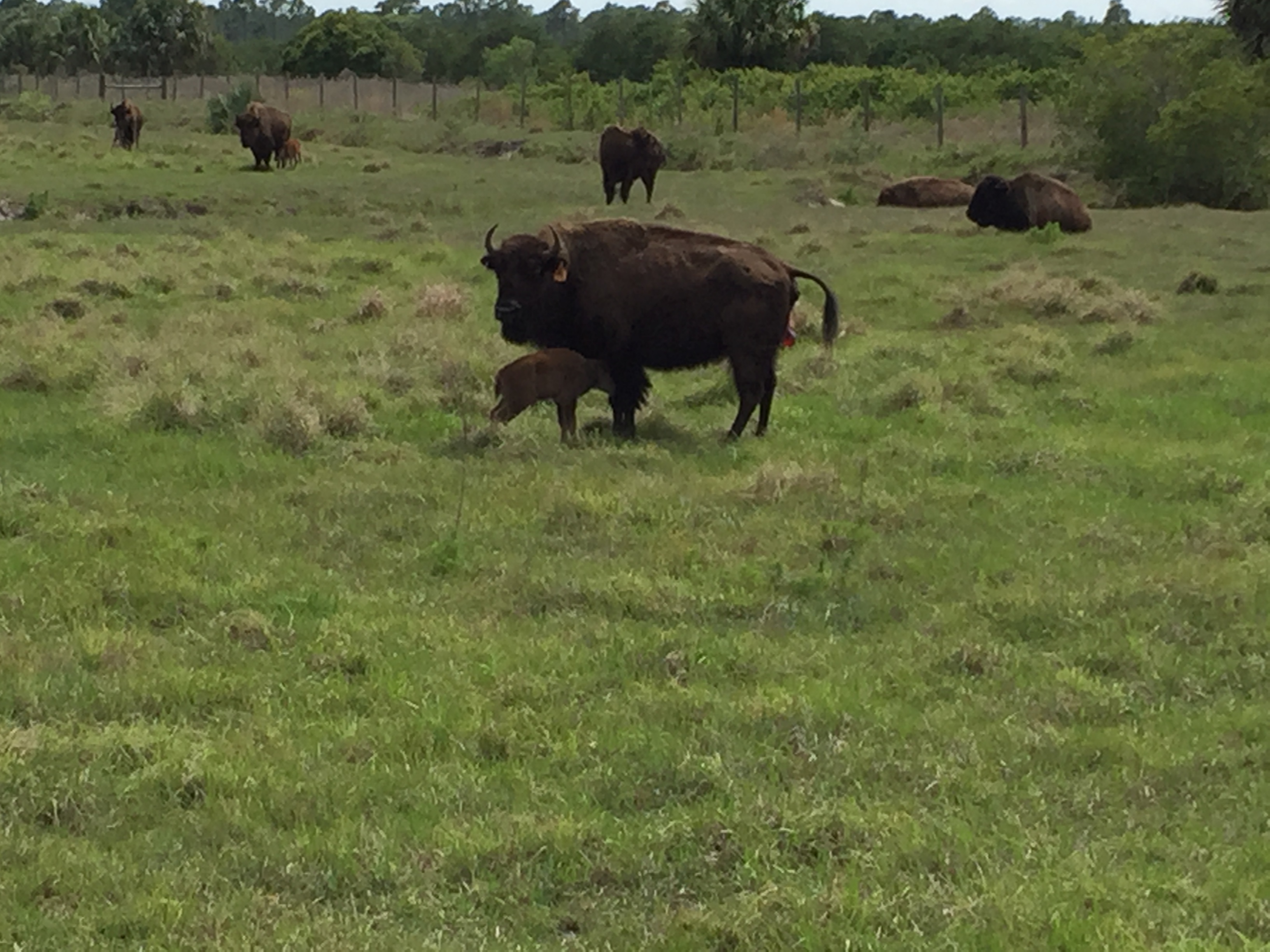 Newborn Bison
You never quite know what you may see on a tour here at the ranch. The wildlife is certainly plentiful from the different birds, to wild hogs and here even one of our very own bison has just given birth moments before to this beautiful calf. Make sure you bring your cameras!
Make Your Reservations Today
Tours are offered through reservation only, and are held on Saturdays as long as the dry weather holds. A link to make your reservation is at the bottom of the page, or call (941) 639-7070. Two tours per day with the morning tour starting at 10:30am, and the afternoon tour starting at 1:00pm. The tour will last approximately an hour and a thirty minutes. Please arrive no earlier than twenty minutes before your scheduled tour.
Take a look at our Tours Calendar and pick your dates. From there you can purchase your tickets online so you are ready to go! We can't wait to show you Three Suns Ranch.
Tour Ticket
Group Pricing Available Upon Request. Pricing does not include tax